Architecture is a wonderful subject that opens up a world of creativity and design. It also teaches STEAM, practical and social skills while learning about the environment and sustainability.
Architects design all sorts of buildings from houses to hotels, stadiums to skyscrapers, museums to malls. As an architect you need to develop your skills so that the buildings you design for people to live, work, play and learn in, are practical, aesthetically pleasing and a joy to be in.
Now any budding Zaha Hadid or Bjarke Ingels can 'Play Better and Play Longer' using your Arckit sets or with the tools you have to hand like a pencil, paper, ruler and eraser.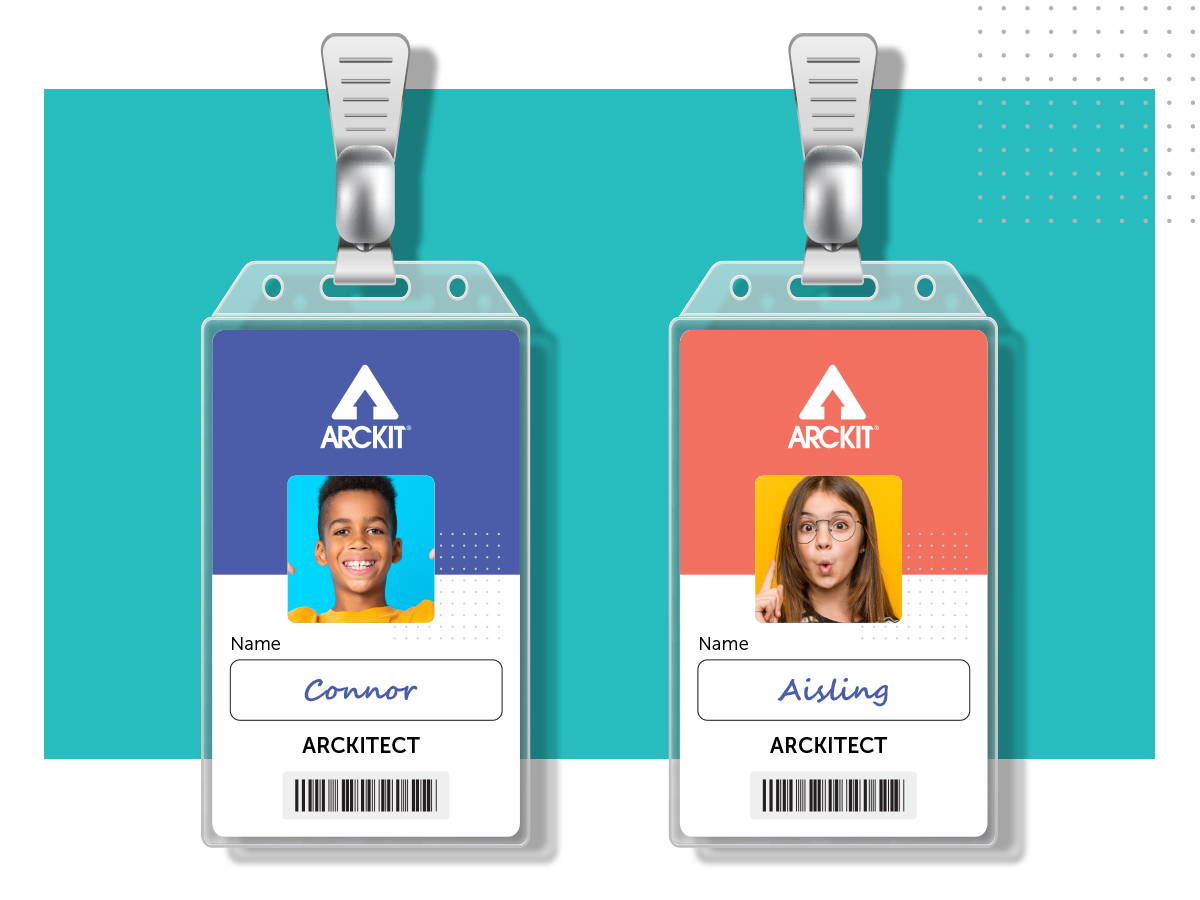 Get professional with Arckitect ID Badges and present yourself to the 'Client', the person who wants you to design their building for them, could be your mum, dad, brother, sister, grand parent...
The brief is a set of instructions written by the client with the help of the architect which sets out what they would like included in the building. Here is a free 'Arckit Brief Template' to download and fill up with your 'Client' instructions.
Ask lots of questions to help form the brief, like:
- What type of building would you like me to design for you?(House, school, hotel, cafe, art gallery, pet house, hospital etc)
- Where is the location of the building site?(countryside, city, beach, mountain, desert etc)
- How many rooms?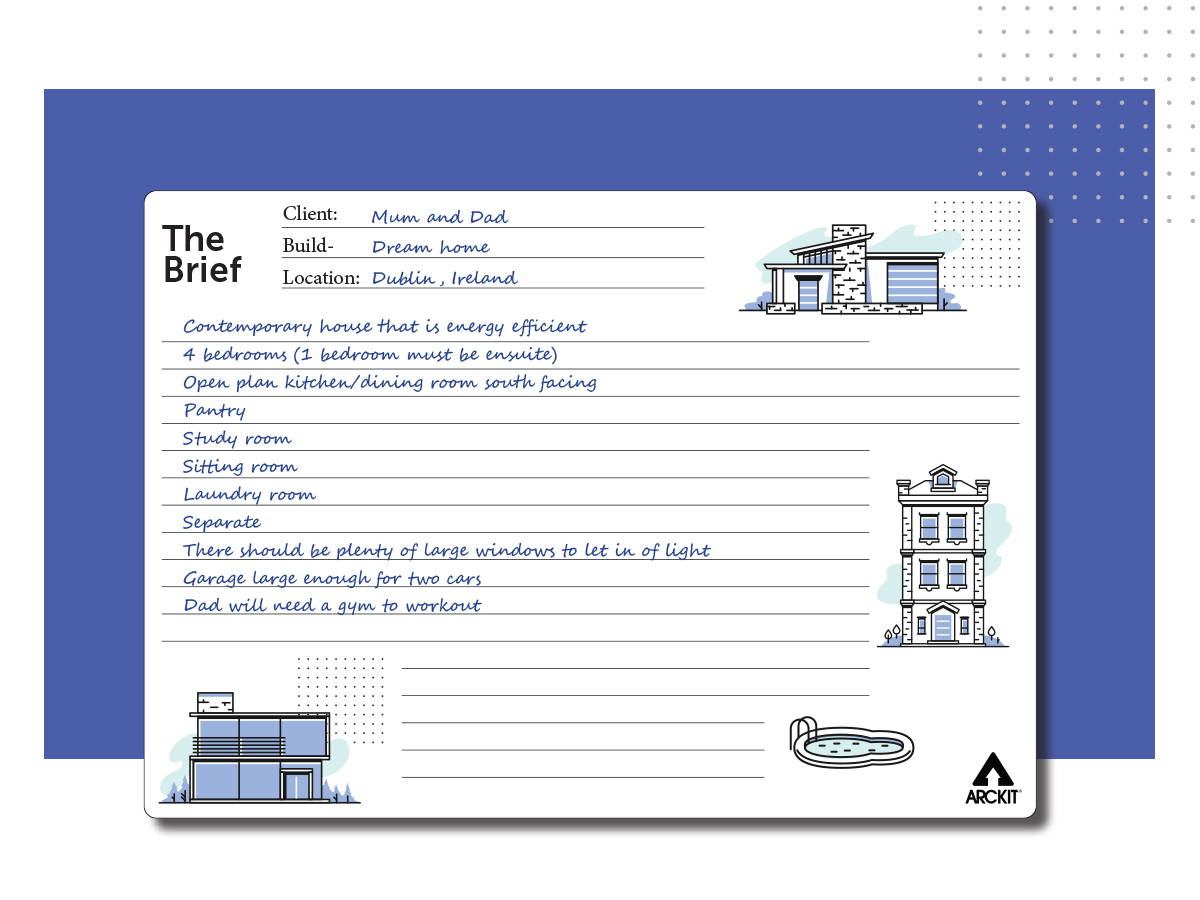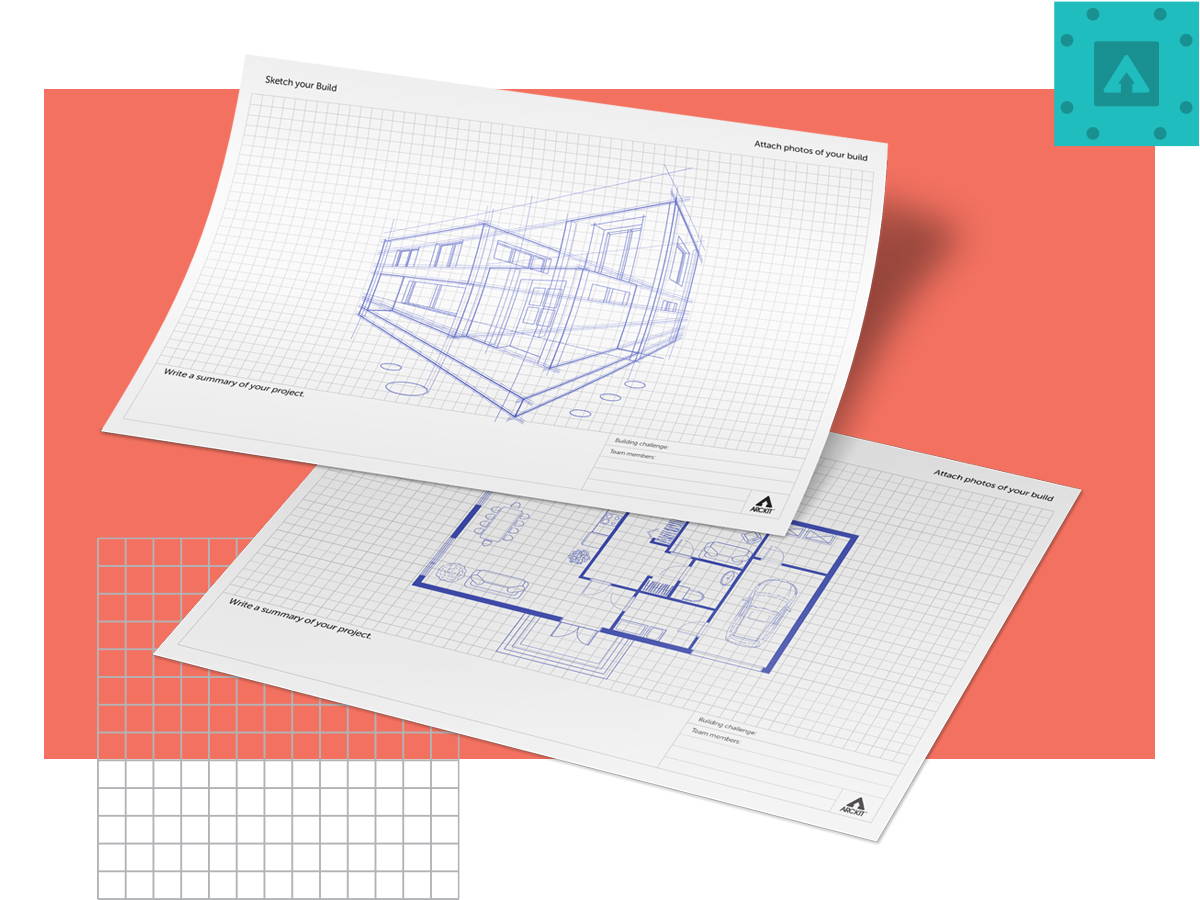 3.Sketching with Gridded Paper
Roughly sketching your initial thoughts and ideas on paper is the best way to begin your design process. Here is a free to print gridded paper to help you sketch out your initial ideas, plans and elevations.

Share your creations
with our community

We just love to see what our community are building so we can inspire more creative minds like you, all over the world by sharing your creations across our social media channels. Please reach us at info@arckit.com and if you have any more creative ideas you'd like us to explore please let us know.